ACADEMY
[ in-depth Bible teaching videos]

Welcome to the True Riches Academy with Jerry Robinson
On this page, you will find many of the archived video Bible teachings delivered by Jerry Robinson over the last several years.
NEXT LIVE TEACHING: SUNDAY (October 13, 2019)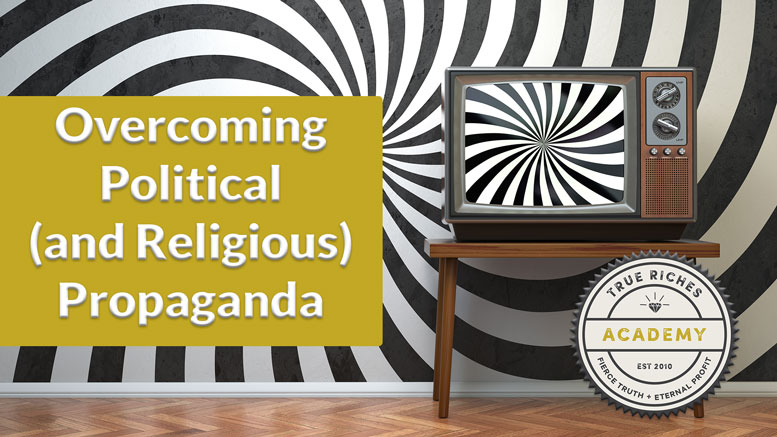 Upcoming Live Teaching: Overcoming Political (And Religious) Propaganda
Teacher: Jerry Robinson
Join our 2019 live monthly teaching series — delivered by webinar. Become a part of our growing online community of faith.
Simply click on any of the titles below to access the full video teaching.
Are you falling for (and sharing) the lies of this age — or are you standing strong in these last days armed with God's Word as your ultimate source of truth?
read more
VIDEO TEACHINGS – EXCERPTS