Is democracy a gift from God? Or is it an ancient pagan deception foretold in Bible prophecy? Learn more in this compelling video teaching with Jerry Robinson.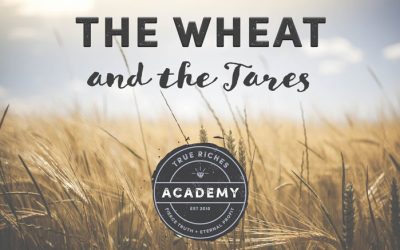 Prepare to be challenged by fresh biblical understanding of Christ's parable of the wheat and the tares in this one-hour video teaching.
Prepare to be challenged in your conception of the Kingdom of God in this powerful, unique kingdom-centered, Bible-based teaching.
true riches Academy
[ in-depth bible teaching videos ]
about Jerry Robinson
[ Host ]
Jerry Robinson is the founder and executive director of the True Riches Academy, an online training center for Bible-believing Christians. He is also the host of True Riches Radio, a podcast dedicated to challenging believers to think and thinkers to believe. Through the True Riches ministries, Jerry and his team seek to "educate, equip, and empower" followers of Christ through the creation and distribution of educational materials in a variety of formats including: podcasts, video teachings, and e-books.