Prepare to see Bible prophecy unfold in the Sinai wilderness in this inspired teaching with Jerry Robinson.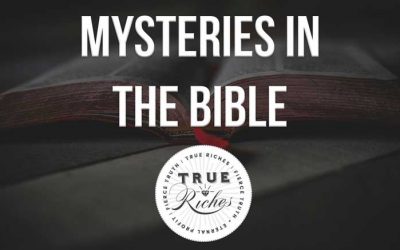 In this brief video excerpt, Bible teacher/researcher Jerry Robinson discusses the many mysteries in the Bible and explains that they can only be apprehended and understood through revelation, not reason.
The central message of Jesus Christ during his earthly ministry was the Kingdom of God. But what is the Kingdom of God and how can you enter it?
true riches Academy
[ in-depth bible teaching videos ]
about Jerry Robinson
[ Host ]
Jerry Robinson is the founder and executive director of the True Riches Academy, an online training center for Bible-believing Christians. He is also the host of True Riches Radio, a podcast dedicated to challenging believers to think and thinkers to believe. Through the True Riches ministries, Jerry and his team seek to "educate, equip, and empower" followers of Christ through the creation and distribution of educational materials in a variety of formats including: podcasts, video teachings, and e-books.