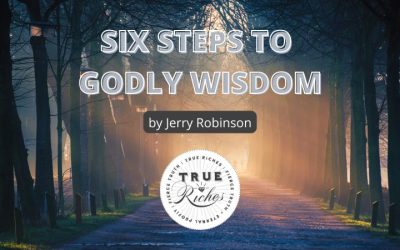 When we seek wisdom, we are seeking the mind of God regarding earthly circumstances.
Has the Prince of Peace called his followers to "fight" against flesh and blood with carnal weapons of death?
Did Thomas Jefferson believe Jesus was born of a virgin, performed miracles, and rose from the dead? The Jefferson Bible holds the clue.
true riches Academy
[ in-depth bible teaching videos ]
about Jerry Robinson
[ Host ]
Jerry Robinson is the founder and executive director of the True Riches Academy, an online training center for Bible-believing Christians. He is also the host of True Riches Radio, a podcast dedicated to challenging believers to think and thinkers to believe. Through the True Riches ministries, Jerry and his team seek to "educate, equip, and empower" followers of Christ through the creation and distribution of educational materials in a variety of formats including: podcasts, video teachings, and e-books.