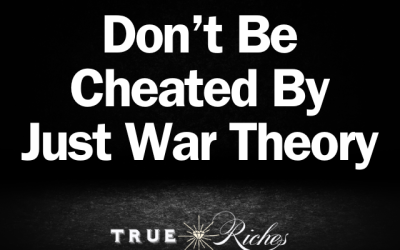 Does man look like more or less like God the Father when he shoots, bombs, stabs, or electrocutes his enemies?
Are you ready to take the "Just War" challenge? Simply name a war that qualifies as "just" according to the Christian just war standard.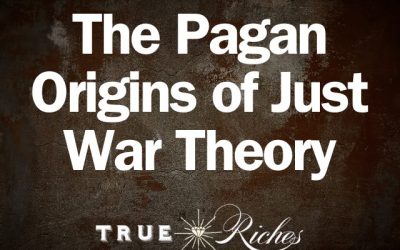 Prepare to have your beliefs challenged as you discover that Just War theory, far from being a Christian revelation, finds its foundation in ancient pagan religion and philosophy.
true riches Academy
[ in-depth bible teaching videos ]
about Jerry Robinson
[ Host ]
Jerry Robinson is the founder and executive director of the True Riches Academy, an online training center for Bible-believing Christians. He is also the host of True Riches Radio, a podcast dedicated to challenging believers to think and thinkers to believe. Through the True Riches ministries, Jerry and his team seek to "educate, equip, and empower" followers of Christ through the creation and distribution of educational materials in a variety of formats including: podcasts, video teachings, and e-books.