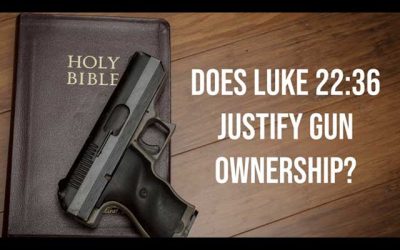 Learn a simple, but powerful, way to witness to those who believe Jesus wants them to purchase and carry a firearm.
Does the Prince of Peace desire that His followers bear arms so that they can gun down their enemies before the enemy can gun them down?
Here is a simple, but powerful, question you can ask one of Jehovah's Witnesses when witnessing to them about Christ.
true riches Academy
[ in-depth bible teaching videos ]
about Jerry Robinson
[ Host ]
Jerry Robinson is the founder and executive director of the True Riches Academy, an online training center for Bible-believing Christians. He is also the host of True Riches Radio, a podcast dedicated to challenging believers to think and thinkers to believe. Through the True Riches ministries, Jerry and his team seek to "educate, equip, and empower" followers of Christ through the creation and distribution of educational materials in a variety of formats including: podcasts, video teachings, and e-books.