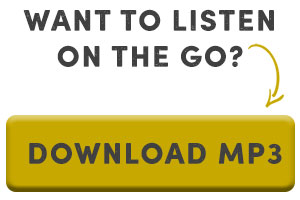 What does Christian civil disobedience look like? Learn the answer in this insightful teaching with Jerry Robinson
Is it ever okay for Christians to disobey the government? If so, when?
Does the Bible endorse violent revolution against the government?
How are we supposed to respond to the ungodly actions of human governments?
What exactly does the Bible say?
In this eye-opening teaching by Bible teacher/researcher Jerry Robinson, you will learn:
– Ten examples of civil disobedience found in the Old and New Testaments
– How Christians are to respond to ungodly government (according to the Bible)
– When it is okay to refuse to obey the government (according to the Bible)
– The one thing that all Biblical examples of civil disobedience have in common (Hint: it is not what you may think)
– What pastors should know — and teach their flock — about the Bible's examples of civil disobedience
– And so much more!
This highly educational and Biblically-based 45-minute video teaching with Jerry Robinson is designed to help you properly respond to ungodly government actions through a scriptural analysis of how God's people in the past have used civil disobedience to promote the Kingdom of God.
After viewing this teaching, you will have a new appreciation for what the Bible says about civil disobedience and will know what God expects from His people when responding to ungodly government actions.
If you are seeking faith-driven, Christ-centered, Kingdom-focused Bible teaching, don't miss this new video presentation!
---
About Jerry Robinson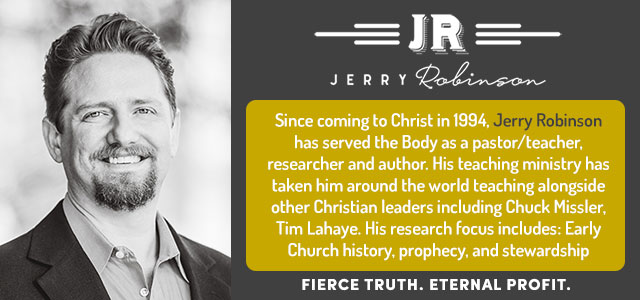 ---
Video Details/Table of Contents
Video Title: Civil Disobedience and the Bible
Instructor: Jerry Robinson
Video Genre: Biblical Studies, Christian Living
Length: 45 minutes
Table of Contents:
00:10 – Opening comments/Overview of today's teaching
01:09 – The purpose of this teaching
05:38 – Question: How did the King of England force 18th century Americans to violate God's law?
07:57 – Did the American colonists ever accuse the King of England of forcing them to violate God's law?
09:22 – The American Revolution was an act of Christian-on-Christian bloodshed in the Name of God
11:27 – When is it "Biblical" for a Christian to kill another Christian in battle?
12:07 – Let's consider 10 examples of civil disobedience in the Old and New Testaments
12:37 – Example #1: The Hebrew midwives disobey (and lie) to Pharoah (Exodus 1:15-21)
14:56 – Example #2: Rahab disobeys the King of Jericho (Joshua 2)
16:49 – Example #3: Hebrew soldiers defend Jonathan from King Saul's wrath (1 Samuel 14:24-28, 43-45)
19:42 – Example #4: Obadiah hides prophets from Queen Jezebel's wrath (1 Kings 18:3b-4)
20:53 – Example #5: Three Hebrew boys refuse to bow to Babylonian King's golden image (Daniel 3)
22:48 – Example #6: Daniel defies King's edict to not pray to God (Daniel 6)
24:40 – Example #7: Wise men disobey Herod (Matthew 2:7-12)
27:16 – Example #8: The Jewish Sanhedrin forbid the preaching of Jesus' Name (Acts 4:17-20)
29:51 – Example #9: The Jewish Sanhedrin forbid the preaching of Jesus' Name (again) (Acts 5:27-29)
31:42 – Example #10: The beast from the earth commands all men to worship the image of the beast (Revelation 13:11-17)
35:02 – Challenging questions for Christians about the American Revolution
38:11 – If the American Revolution was Biblically justified in 1776, why is it not even more so today?
42:08 – Compelling concluding thoughts
---
Next Steps
Once you have enjoyed this teaching, we recommend that you take three next steps.
1. Leave a comment below with your thoughts, questions, or encouraging Bible verses. If you enjoy the teaching, leave a comment below to encourage others. (If you prefer to communicate privately, you can send me an email through our contact page here.)
2. Share this video with someone. You probably know someone who would benefit from watching this teaching. Just send them the link to this page. You can share the video link with anyone or even on social media. The link to share is here.
3. Keep up with our latest teachings here.
Many blessings to you!

Jerry Robinson – TrueRichesRadio.com
---
We believe in the power of prayer. If you have a prayer request or a praise report, please send it here.
Have a comment or a question about this teaching? Share it in the comments section below. (Prefer to communicate privately? Send Jerry an email through our contact page here.)