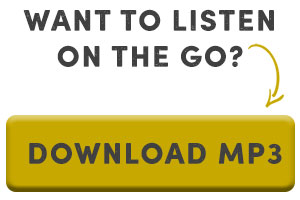 We are surrounded by false teachers in these last days. Learn the hallmarks of false teachers in this insightful teaching with Jerry Robinson.
The New Testament warns that our age will be marked by a surge in false teaching and false prophecies.
Thankfully, Christ and His Apostles did not leave us without answers in how to discern true teaching from false teaching.
In this eye-opening teaching by Bible teacher/researcher Jerry Robinson, you will learn:
– A brief history of false prophecies since the Protestant Reformation era
– A brief history of failed prophecies about the identity of the Antichrist
– Why Christians should not ignore the Bible's violent verses
– Who the Protestant Reformers believed was the antichrist
– Who the American Revolutionaries believed was the antichrist
– What many modern American Christians now believe about the antichrist
– What the Bible tells us about false prophets and teachers
– Three ways to identify false teachers in our modern day
– And so much more!
This highly educational and Biblically-based 95-minute video teaching with Jerry Robinson is designed to help you avoid false teachings by remaining rooted in the eternal truths of Holy Scripture.
After viewing this teaching, you will have a new appreciation for what the Bible says about false prophets and will have better Biblical discernment so as to avoid their deceptions.
If you are seeking faith-driven, Christ-centered, Kingdom-focused Bible teaching, don't miss this new video presentation!
---
About Jerry Robinson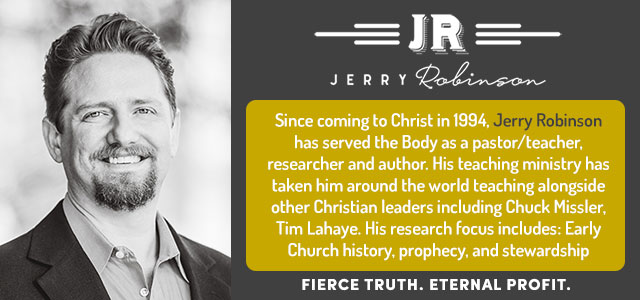 ---
Video Details/Table of Contents
Video Title: Beware of False Prophets
Instructor: Jerry Robinson
Video Genre: Biblical Studies, Prophecy
Length: 95 minutes
Table of Contents:
00:08 – Opening comments/Today's teaching
02:50 – The risk of being deceived among 8000+ denominations
08:18 – Graph: Bible vs Science vs Evangelicals
13:55 – Are we living in the last days?
15:02 – Modern-day Failed Prophecies
17:02 – Selling revelation to the flock?
23:10 – We are not to judge, but we are to use discernment
27:05 – Failed Antichrist Prophecies 101
34:13 – Two books I highly recommend for truth seekers
42:45 – C-O-N-F-U-S-I-O-N
44:15 – What God says about His people (Jeremiah 5)
47:24 – The "rights" of the poor and needy (Jeremiah 5:27-28)
50:33 – A stern last days warning from the Apostle Peter (2 Peter 2:1-22)
54:58 – Our "liberty" in Christ has been confused with the pursuit of happiness and our own opinions
1:05:28 – The Way of Cain (Genesis 4) (Jude 1:11)
1:09:39 – The error of Balaam (2 Peter 2:15-16) (Jude 1:11) (Revelation 2:14)
1:11:56 – The rebellion of Korah (Numbers 16) (Jude 1:11) What is Korah's sin?
1:22:25 – False teachers promise liberty, reject authority, and condone killing their own brother
1:24:25 – Remember this: Korah rebelled against the authority who make the golden calf… does that justify his rebellion?
1:29:33 – The sin of Korah is subtle, crafty, and satanic… and appears normal in the 21st century
1:30:02 – A call to action for both believers and non-believers

---

Next Steps

Once you have enjoyed this teaching, we recommend that you take two next steps.

1. Leave a comment below with your thoughts, questions, or encouraging Bible verses. If you enjoy the teaching, leave a comment below to encourage others. (If you prefer to communicate privately, you can send me an email through our contact page here.)

2. Share this video with someone. You probably know someone who would benefit from watching this teaching. Just send them the link to this page. You can share the video link with anyone or even on social media. The link to share is here.

Many blessings to you!


Jerry Robinson – TrueRichesRadio.com

---

We believe in the power of prayer. If you have a prayer request or a praise report, please send it here.

Have a comment or a question about this teaching? Share it in the comments section below. (Prefer to communicate privately? Send Jerry an email through our contact page here.)