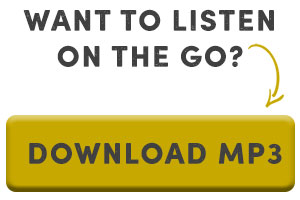 Video Title: Overcoming Political (And Religious) Propaganda
Instructor: Jerry Robinson
Length: 76 minutes
Table of Contents:
0:02 – Introduction
02:00 – We are surrounded by propaganda
03:00 – The incredible human brain
06:15 – How technology is ultimately working against humanity
08:15 – What is propaganda?
09:45 – Why propaganda works
10:30 – The true aim of propaganda
11:30 – All forms of governments use propaganda
13:35 – Pre-propaganda 101
23:35 – Liberalism: Two sides of the same coin
30:26 – Who is Nature's God?
42:00 – American Christians and politics
50:50 – Living in an age of revolution
58:50 – American Christians and capitalism
1:10:00 – Concluding remarks
Video Description: What is propaganda, how does it work, and how can Christians successfully combat its effects in their lives?
In this final monthly True Riches Academy teaching of 2019, Jerry Robinson takes a break from our ongoing series on what the Bible says about the "sword" to discuss the important topic of political (and religious) propaganda.
Over the last several months, we have received MANY questions from viewers regarding global events in 2019. In tonight's teaching, we will address some of those questions and provide you with Christ-centered and Biblical solutions for dealing with the onslaught of propaganda that fills the media airwaves (and pulpits) of America and beyond.
These are trying times for followers of Christ…
As the world descends into the final showdown between good and evil, lies abound and the truth is obscured.
Lies are not only being spewed through the airwaves but also from the pulpits of churches all over the world.
We can take heart knowing that the New Testament (and the Old) contain the truth, not only about man's true condition but also his ultimate future.
"And you shall know the truth, and the truth shall make you free." (John 8:32)
Are you falling for (and sharing) the lies of this age — or are you standing strong in these last days armed with God's Word as your ultimate source of truth?
If you are seeking encouragement in this dark hour and want to cut through the noise to focus on God's truth, do not miss this powerful teaching.
Prepare to be challenged through this important teaching to rethink your worldly political entanglements and instead to promote and herald the Kingdom of God to a lost and dying world.
Enjoy the teaching!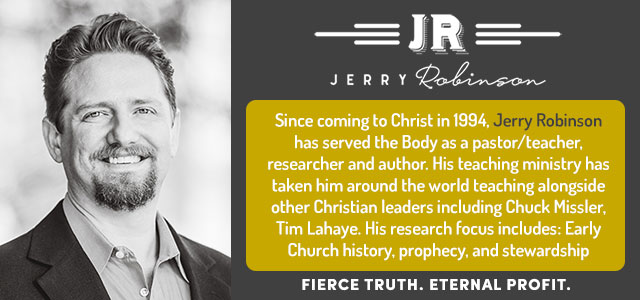 I encourage you now to watch our latest teaching online. Once you have enjoyed this teaching, I recommend that you take three next steps.
Your Next Steps
1.
Share this teaching with a friend or a family member.
You can share the video link with anyone
here
. Even better, tell them to register for our 2019 monthly teaching series
here
.
2. Pray that God would you give you greater understanding and discernment about this topic. Seek to align your views not with your culture, but instead with God's Word. You may not agree with everything we have said in this teaching, but it is important to know what you believe and why you believe it.
3. Embrace His Word and the culture's scales will fall from your eyes on this highly controversial topic. That is our prayer for you.
We believe in the power of prayer. Send your prayer requests and praise reports here.
Blessings to you!

Jerry Robinson – TrueRichesRadio.com
P.S. This is our final monthly teaching of 2019. We hope to resume our monthly teaching series in 2020. Stay tuned for more details.
Have a comment or a question about this teaching? Share it below