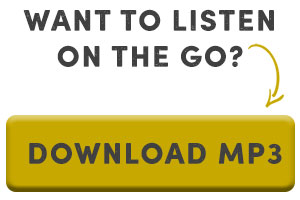 Prepare to see Bible prophecy unfold in a new way through this inspired teaching with Jerry Robinson
We are living in an advanced stage of sin. Understanding the mystery of lawlessness is key in unlocking a true understanding of the great spiritual deception in these last days. In this new hard-hitting Bible-based teaching, Jerry Robinson exposes the Biblical truth about this prophetic mystery and will share an encouraging word that will help set you free from the false teachings that pervade this "present evil age."
In this prophetic teaching by Bible teacher/researcher Jerry Robinson, you will learn:
– What "lawlessness" actually is and who God views as "lawless"
– What Jesus said about the coming "lawlessness"
– The incredibly definition of lawlessness given by the Apostle John
– The important difference between God's law and man's law
– What the mystery of lawlessness means and how to identify the man of lawlessness
– And so much more!
This highly educational and Biblically-based 75-minute video teaching with Jerry Robinson is designed to help you discern the times through a scriptural analysis of lawlessness.
After viewing this teaching, you will have a new appreciation for what the Bible says about the spiritual deception that plagues the world in the last days.
If you are seeking faith-driven, Christ-centered, Kingdom-focused Bible teaching, don't miss this new video presentation!
---
About Jerry Robinson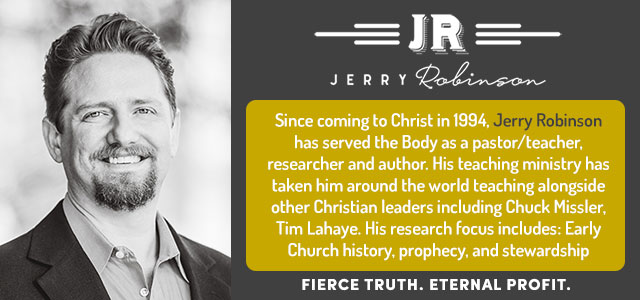 ---
Video Details/Table of Contents
Video Title: The Mystery of Lawlessness
Instructor: Jerry Robinson
Video Genre: Bible Prophecy, New Testament
Length: 75 minutes
Table of Contents:
00:08 – Opening comments
02:34 – An overview of today's teaching
03:24 – What is lawlessness?
09:21 – The Apostle John's simple definition of lawlessness
10:32 – God's law vs. man's law
13:55 – The lawlessness within America's "Bill of Rights"
15:26 – The target of the First Amendment
18:30 – When the Bible speaks of lawlessness, it is primarily referring to the breaking of God's law
19:06 – What is God's law?
24:31 – Love keeps God's law
25:42 – Lawlessness = Lovelessness
26:43 – Are Christians expected to keep God's law?
31:26 – Who does God view as lawless?
33:47 – To live without God's law is to live without a love of God and neighbor (Matthew 7:21-23)
34:33 – What then is the mystery of lawlessness?
43:52 – The prophet Daniel's love of God and God's law
46:08 – The Apostle Paul's description of the mystery of lawlessness (2 Thessalonians 2:1-12)
1:01:08 – What "temple" will the Man of Sin inhabit?
1:08:45 – A strong prophetic warning from the Apostle Peter (2 Peter 3:15-17)
1:13:13 – Concluding thoughts
---
Next Steps
Once you have enjoyed this teaching, we recommend that you take three next steps.
1. Leave a comment below with your thoughts, questions, or encouraging Bible verses. If you enjoy the teaching, leave a comment below to encourage others. (If you prefer to communicate privately, you can send me an email through our contact page here.)
2. Share this video with someone. You probably know someone who would benefit from watching this teaching. Just send them the link to this page. You can share the video link with anyone or even on social media. The link to share is here.
3. Register for our next live online Sunday morning teaching webinar. Reserve your seat for our next live teaching webinar. You can register here.
Many blessings to you!

Jerry Robinson – TrueRichesRadio.com
---
We believe in the power of prayer. If you have a prayer request or a praise report, please send it here.
Have a comment or a question about this teaching? Share it in the comments section below. (Prefer to communicate privately? Send Jerry an email through our contact page here.)