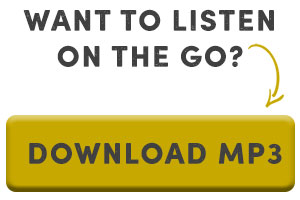 What Does The Bible Say About Democracy?
Is democracy a gift from God? Or is it an ancient pagan deception foretold in Bible prophecy?
In this extremely unique teaching with Bible teacher/researcher Jerry Robinson, you will learn:
– What democracy is, where it comes from, and why it matters today

– The difference between "the will of the people" and "the will of God"
– General distinctions between democracy and monarchy
– How we should view God's role in democracy
– A history of the pagan roots of Demokratia (goddess of democracy)
– How to decode the pagan symbols of Washington D.C.
– What Bible prophecy tells us about Greece and Rome
– An examination of the beasts of Daniel 7 and the statue of Daniel 2
– The many instances of democracy in the Bible
– Why we must understand Jesus Christ as "King of kings"
– Where the authority of human government is derived
– And so much more!
This eye-opening 82-minute video teaching with Jerry Robinson is designed to inform you of the past so you can better understand the present. After this teaching, you will have a new appreciation for Jesus Christ as the King of kings.
If you are seeking faith-driven, kingdom-centered Bible teaching, watch this video.
---
About Jerry Robinson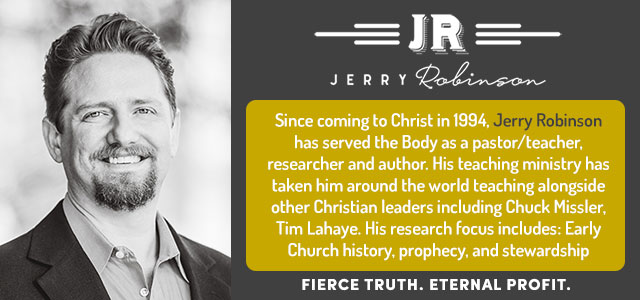 ---
Video Details/Table of Contents
Video Title: Democracy vs the Bible
Instructor: Jerry Robinson
Video Genre: Bible Prophecy, History
Length: 82 minutes
Table of Contents:
00:10 – Introduction: What is democracy?
01:46 – The obsession with "making the world safe for democracy"
04:52 – The very important differences between rulers in monarchy (kings) and liberal democracy (presidents)
10:14 – Is God responsible for democratic outcomes?
12:51 – The difference between "the will of the people" and "the will of God" (in this 'present evil age')
21:18 – The ancient pagan roots of democracy
26:13 – Meet the ancient goddesses of Democracy and Liberty (Psalm 96:5)
30:17 – When Christ came, democracy fades away and is dead for over 1000 years… until it is revived
32:12 – Democracy is revived with a bloody vengeance in the wake of the Renaissance
45:26 – Greece and Rome are two of the beasts in Daniel that threaten and oppress God's people
54:58 – Does democracy appear in the Bible?
1:17:26 – What if Democracy is an ancient pagan deception?
1:18:13 – The mission of the Kingdom of God
1:19:12 – The true "Constitution" of the believer
---
Next Steps
Once you have enjoyed this teaching, we recommend that you take three next steps.
1. Leave a comment below with your thoughts, questions, or encouraging Bible verses. If you enjoy the teaching, leave a comment below to encourage others. (If you prefer to communicate privately, you can send me an email through our contact page here.)
2. Share this video with someone. You probably know someone who would benefit from watching this teaching. Just send them the link to this page. You can share the video link with anyone. The link to share is here.
3. Register for our live online Sunday morning teaching webinar. Reserve your seat for our next live teaching this Sunday morning at 10:00 AM CT. You can register here.
Many blessings to you!

Jerry Robinson – TrueRichesRadio.com
P.S. Next Sunday, we will delve into the Biblical case for the American Revolution. Prepare for fresh insights into America's true origins and how these origins were designed to conflict with the Kingdom of God in this upcoming teaching!
---
We believe in the power of prayer. If you have a prayer request or a praise report, please send it here.
Have a comment or a question about this teaching? Share it in the comments section below. (Prefer to communicate privately? Send me an email through our contact page here.)