ACADEMY
[ in-depth Bible teaching videos]

Welcome to the True Riches Academy with Jerry Robinson
On this page, you will find many of the video Bible teachings delivered by Jerry Robinson over the last decade. Enjoy the teachings and share them with others!
LATEST FULL-LENGTH LECTURE W/ JERRY ROBINSON
Title: The Mystery of Lawlessness
Teacher: Jerry Robinson
In this new 75 minute teaching with Bible teacher/researcher Jerry Robinson, you will learn:
– What "lawlessness" actually is and who God views as "lawless"
– What Jesus said about the coming "lawlessness"
– The incredibly definition of lawlessness given by the Apostle John
– The important difference between God's law and man's law
– What the mystery of lawlessness means and how to identify the man of lawlessness
– And much more!
VIDEO LESSONS: AMERICA VS THE BIBLE
VIDEO LESSONS: SPIRITUAL DECEPTION
VIDEO LESSONS: LOVE YOUR ENEMIES
VIDEO LESSONS: MONEY AND GOD
FULL VIDEO TEACHING ARCHIVE
Simply click on any of the titles below to access the full video teaching.
Islam, Mormonism, Jehovah's Witnesses, and even America itself, have all created their own preferred versions of "Jesus" that look markedly different from the Biblical Jesus.
read more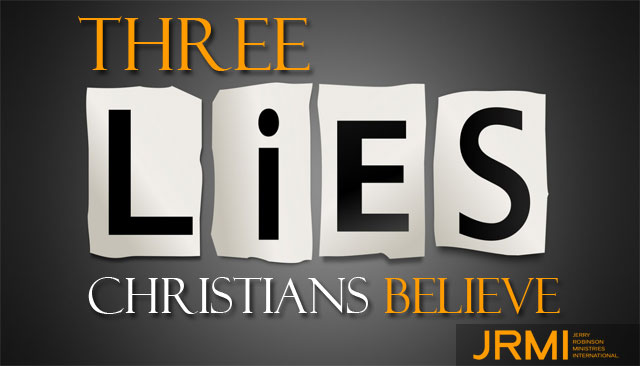 In this first of two powerful live online messages by popular Bible teacher Jerry Robinson will expose three devastating lies that are considered truth in many of America's churches. Want to watch the video replay? Register for free below to unlock this video, and many others!
read more