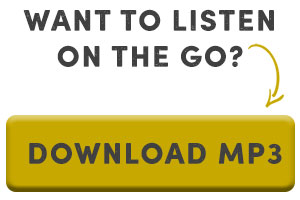 Video Title: The Sword in the Old Testament: Part 2
Miss Part 1? Watch it here
Instructor: Jerry Robinson
Length: 93 minutes (Introduction ends and teaching begins at 20:00 mark)
Table of Contents:
0:01 – About the True Riches Academy (Jerry shares the purpose and mission of our ministry)
8:00 – Preview of Upcoming Teachings in 2019 (Jerry explains some changes to our 2019 teaching calendar)
20:00 – Teaching Begins (Jerry reviews the key concepts introduced in Part 1 of this teaching)
51:00 – Nature's God vs Jesus (Jerry contrasts the modern Nature's God with the Biblical Jesus)
56:00 – An exception for slaveowners in the Mosaic Law (Jerry explains the third provision regarding killing in the Old Testament)
1:10:30 – An exception for accidental/unintentional killing (Jerry explains the fourth and final provision regarding killing in the Old Testament)
1:26:55 – Listener Q&A (Jerry concludes the teaching and takes questions from the audience about the teaching)
1:30:30 – Closing Prayer
Video Description: In Part 2 of our teaching entitled, The Sword in the Old Testament, we continue examining the few extraordinary (and very limited) provisions for killing that are not considered to be murder in the Old Testament.
The Hebrew words for killing and murder are different. Virtually all acts of killing are considered unjustified and worthy of retribution by the Mosaic Law except for just a few that are detailed in this unique teaching series.
In Part 2, we consider the exceptions carved out in the Old Testament for Hebrew slaveholders who strike their slave to death and for those who accidentally/unintentional kill their neighbor.
Part 2 concludes our teaching from the Old Testament about the sword.
In this teaching, Jerry made two important book recommendations for those who want to further delve into this interesting topic, including:
Sacred Scripture, Sacred War: The Bible and the American Revolution by James P. Byrd
and
Nature's God: The Heretical Origins of the American Republic by Matthew Stewart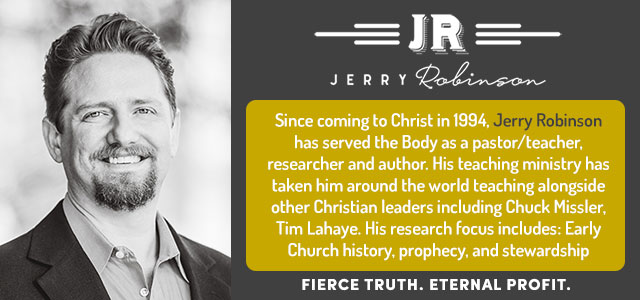 I encourage you now to watch our latest teaching online. Once you have enjoyed this teaching, I recommend that you take three next steps.
Your Next Steps
1.
Share this teaching with a friend or a family member.
You can share the video link with anyone
here
. Even better, tell them to register for our 2019 monthly teaching series
here
.
2. Pray that God would you give you understanding and discernment about killing and self-defense. Seek to align your views not with your culture, but instead with God's Word. You may not agree with everything we have said in this teaching, but it is important to know what you believe and why you believe it.
3. Embrace His Word and the culture's scales will fall from your eyes on this highly controversial topic. That is our prayer for you.
We believe in the power of prayer. Send your prayer requests and praise reports here.
I look forward to returning next month with the rest of this teaching. The concepts that I have taught in this video series have transformed me from the inside out over the past several years. It is my prayer that these same concepts will lead to radical changes in your own life — for His glory.
Blessings to you!

Jerry Robinson – TrueRichesRadio.com
P.S. Don't forget to mark your calendars for our next live Bible teaching coming up on April 14. If you have not reserved your seat for our live 2019 webinar series, be sure to do that here as seating for the live event is limited! 
Have a comment or a question about this teaching? Share it below