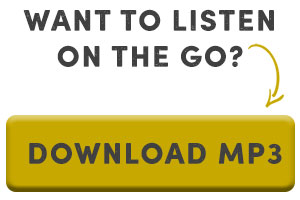 Video Title: The Sword in the Old Testament: Part 1
Instructor: Jerry Robinson
Length: 63 minutes (Introduction ends and teaching begins at 2:45)
Video Description: In 2016, I laid down my "sword."
For years, I slept within 10 feet of a locked and loaded shotgun.
My reasoning was simple (and at the time, I also believed it to be Biblical). If an armed and/or violent intruder were foolish enough to break into my home in the dark of night to endanger me or my family, I needed a way to fight back. As heinous as it sounds now, my weapon of choice ensured that any would-be criminal would likely not leave my home unless it was in a body bag after his body had been pumped full of lead.
I adopted the cultural mantra as my own motto: "The only way to stop a bad man with a gun is a good guy with a gun." (And, of course, I was always playing the "good guy" role.)
But over the last several years, I have derived new insights into the nature of guns and other weaponry, and also into "self-defense", not from our gun-loving culture, but instead, directly from the Old and New Testament writings.
What I have learned has been liberating.
What I have learned has freed me from a spirit of fear and has caused me to draw even closer to my Lord and Savior, Jesus Christ.
Today, I no longer live in fear of criminals and do not sleep near a loaded gun. My personal decision to no longer depend upon a gun to protect my life, family, or property came after extensive Biblical research, meditation, fasting, and above all, prayer.
Bible students who desire a firm scriptural foundation for an approach to Christian self-defense and the use of the world's weapons will find this teaching to be a refreshing source of actual Biblical references instead of patriotic tropes, cultural mantras, and clever situational ethics that ignore (or even worse, seek to alter) God's Word.
Our next several teachings will be focused not just on what the Old Testament has to say about the "sword", but also what the New Testament says. We will also consider in a future teaching what the early church believed about the sword.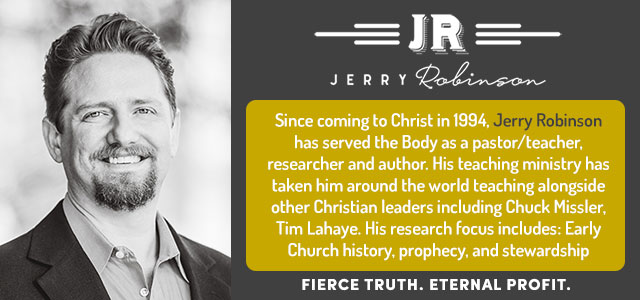 I encourage you now to watch our latest teaching online. Once you have enjoyed this teaching, I recommend that you take three next steps.
Your Next Steps
1.
Share this teaching with a friend or a family member.
You can share the video link with anyone
here
. Even better, tell them to register for our 2019 monthly teaching series
here
.
2. Pray that God would you give you understanding and discernment about killing and self-defense. Seek to align your views not with your culture, but instead with God's Word. You may not agree with everything we have said in this teaching, but it is important to know what you believe and why you believe it.
3. Embrace His Word and the culture's scales will fall from your eyes on this highly controversial topic. That is our prayer for you.
We believe in the power of prayer. Send your prayer requests and praise reports here.
I look forward to returning next month with the rest of this teaching. The concepts that I have taught in this video series have transformed me from the inside out over the past several years. It is my prayer that these same concepts will lead to radical changes in your own life — for His glory.
Blessings to you!

Jerry Robinson – TrueRichesRadio.com
P.S. Don't forget to mark your calendars for our next live Bible teaching coming up on March 17. If you have not reserved your seat for our live 2019 webinar series, be sure to do that here as seating for the live event is limited! 
Have a comment or a question about our teaching? Share it below