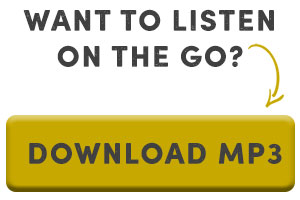 Video Title: The Sword in the New Testament: Part 1
Instructor: Jerry Robinson
Length: 74 minutes
Table of Contents:
3:09 – What does it mean that Jesus came to bring a sword, not peace, to the earth?
18:07 – Does the Bible ever condone the use of the sword by followers of Christ against their enemies?
18:50 – Why answering that question today is so vital
43:08 – The three ethical principles John the Baptist gave to soldiers seeking to be saved
50:24 – How the early church viewed military service for Christians
1:00:15 – A preview of the topics to be addressed in Part 2
1:13:03 – Closing Prayer
Video Description: In Part 1 of our teaching entitled, The Sword in the New Testament, we continue in our sweeping study of what the Bible has to say about the use of the sword as we turn our attention to the New Testament.
We begin this teaching by examining the two most common Greek words used in the New Testament ("machaira" and "rhomphaia") that are translated into the English word, sword. As our study makes clear, references to the sword do not cease as we leave the Old Testament and enter the New Testament. However, the question that drives our study is: Do any of these New Testament references condone the use of the human sword for followers of Christ? In the Old Testament, we identified four exceptions where God allowed the use of the sword by His people. But do those same exceptions still apply to New Testament believers?
The answer to such questions are important as the Bible has constantly been used and leveraged to support wars and killing throughout the centuries. But as followers of Christ, we must ask whether those cases have been Biblically valid and worthy of our support. (This teaching is particularly directed towards American Christians and confronts some tough questions about America's past, present, and future.)
We conclude our teaching with an examination of the life and ministry of John the Baptist and specifically with an interesting encounter that John had with a group of soldiers who come to him desirous of repentance.
Both John's answer and the view of the early church towards the occupation of the military, which wielded the sword, will prove to be an enlightening topic for 21-century Christians, as you will find in this teaching.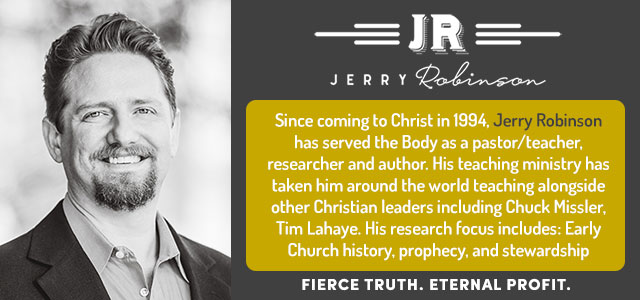 I encourage you now to watch our latest teaching online. Once you have enjoyed this teaching, I recommend that you take three next steps.
Your Next Steps
1.
Share this teaching with a friend or a family member.
You can share the video link with anyone
here
. Even better, tell them to register for our 2019 monthly teaching series
here
.
2. Pray that God would you give you understanding and discernment about killing and self-defense. Seek to align your views not with your culture, but instead with God's Word. You may not agree with everything we have said in this teaching, but it is important to know what you believe and why you believe it.
3. Embrace His Word and the culture's scales will fall from your eyes on this highly controversial topic. That is our prayer for you.
We believe in the power of prayer. Send your prayer requests and praise reports here.
I look forward to returning in June with Part 2 of this teaching. The concepts that I have taught and shared in this video series have personally transformed me from the inside out over the past several years. It is my prayer that these same concepts will lead to radical changes in your own life — for His glory.
Blessings to you!

Jerry Robinson – TrueRichesRadio.com
P.S. Don't forget to mark your calendars for our next live Bible teaching coming up on June 16. If you have not reserved your seat for our live 2019 webinar series, be sure to do that here as seating for the live event is limited! 
Have a comment or a question about this teaching? Share it below