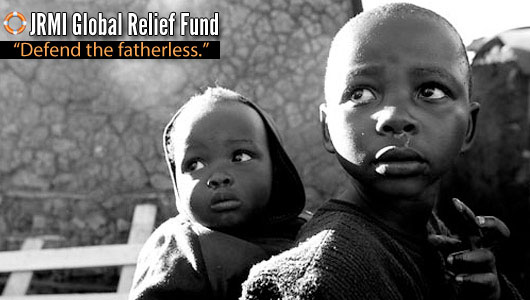 [su_quote cite="(Psalm 82:3)"]"Defend the poor and fatherless: do justice to the afflicted and needy."[/su_quote]
Promotional Video
The JRMI Global Relief Fund (Formerly the Global Veritas Initiative) seeks to put faith into action by serving "the least" among us. (Matt. 25:40)
These include:
The Poor
The Fatherless (Orphans)
The Afflicted (The Sick and the Abused)

While we know that the JRMI Global Relief Fund cannot end poverty, (Mark 14:7) nor can we stop abandonment, severe illness, and all forms of physical and sexual abuse, (Jer. 17:9) we can certainly provide aid and comfort to those suffering in silence.
Together, we can make an impact by delivering simple, but much-needed, relief to those who need it most.
For more information on how you can get involved and help, please contact JRMI at (877) 96-FAITH. Or reach out to us by completing the form below.